Introducing the 2022 Philanthropy Impact Report
It's an honor to share the 2022 Philanthropy Impact Report: Remarkable Moments and highlight the incredible work made possible through the generosity of donors and community partners. We are so grateful to those who supported Allegheny Health Network (AHN) in 2022. Thank you!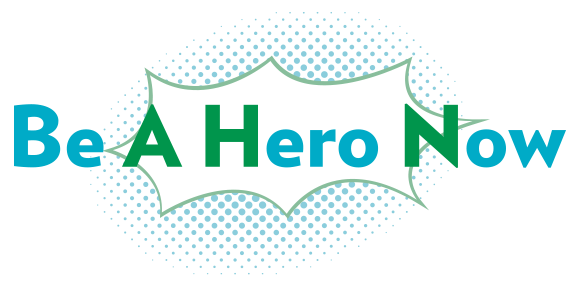 Thank you to our #AHNheroes for your continuous support to AHN.
Bags and Bucks
The Allegheny General Hospital Auxiliary donated proceeds from their annual fall event, Bags and Bucks Purse and Cash Bash in support of the AHN Allegheny General Hospital Patient Care Fund and the Mighty Minds Project at Martin Luther King Elementary School, in Pittsburgh's North Side.
The check was presented by Cheri Jackel, president of the AGH Auxiliary to Dr. Imran Qadeer, president of Allegheny General Hospital, and Kristen O'Brien from the AHN Office of Development.
Thank you to the Allegheny General Hospital Auxiliary for your dedication to supporting AHN Allegheny General employees, patients, and community members.
---
Healing through Music and Smiles
Thanks to the generosity of the AGH Auxiliary to the Sonny Pugar Memorial Program Music Smiles, local musicians perform live music to create a healing environment for patients, visitors, and care givers at Allegheny General Hospital.
Local artist, Danny McElroy, pictured above with Auxiliary members, Ruth Ann Finnegan, Cheri Jackel, and Sue Schreck, kicked off the first Music Smiles event in December. Six additional sessions with various artists are slated for 2023.
AHN Philanthropy in the News
Improving Health Equity Across Western Pennsylvania
AHN received $2 million in grant funding from the Jennie K. Scaife Charitable Foundation. The funding will support the expansion of four unique programs at AHN's Center for Inclusion Health: AHN Perinatal Hope Program, AHN Healthy Food Center, AHN Chronic Care Specialty Team (CCST), and Humane Health Coalition. This generosity will address some of the most pressing health and wellness issues facing Western Pennsylvanians today, including opioid addiction, food insecurity, chronic disease management, and homelessness.
The impact of philanthropy to AHN over the past decade was celebrated at a recent gathering with AHN advocates and donors.
Thank you to Dr. David Blandino, Chairman of the Board, Dr. Doug Henry, Vice President of Psychiatry and Behavioral Health, and Kelly Kassab, Chief Operating Officer for AHN's Jefferson and Canonsburg Hospitals, for sharing amazing stories of how philanthropy is changing the lives of so many people in our community.
These are a few highlights shared at the celebration:
Funding from The Joseph A. Massaro Jr. Alzheimer's Research Fund at The Pittsburgh Foundation and the Henry L. Hillman Foundation supported initiatives and research that help patients with Parkinson's, Alzheimer's, and dementia as well as their family-members-turned-caregivers.
Grateful patient Margarita Hornung with her husband Mike , hosted their inaugural ovarian cancer fundraiser, 'Teal City' in honor of Dr. Krivak, Director of the Ovarian Cancer Center of Excellence to raise funds to support ovarian cancer research.
The launch and growth of the Talent Attraction Program (TAP) - a creative and vital work-study program that places students on a specific career track in the field of their choice.
There are countless examples of how your support has transformed our clinical programs, advanced innovations, enhanced the patient experience, and strengthened our communities over the past decade.

Thank you for your partnership and support to AHN.
AHN Saint Vincent Gala
Friday, April 21, 2023
Ambassador Banquet and Conference Center

AHN Golf Classic
Monday, July 24, 2023
Allegheny Country Club, Pittsburgh Field Club, and The Club at Nevillewood

AHN Saint Vincent Golf Classic
Monday, August 14, 2023
Kahkwa Club

AHN Gala
Friday, October 20, 2023
David L. Lawrence Convention Center

Festival of Trees
Friday, November 24 through
Sunday, November 26, 2023
Bayfront Convention Center

Festival After Dark
Saturday, November 25, 2023
Bayfront Convention Center