Morgan's Mission Provides Care and Comfort for NICU Moms
Elissa Anthony's son Morgan spent weeks in the Allegheny Health Network (AHN) West Penn Hospital NICU. After a traumatic birth, lengthy hospital stay, and praying that her baby would survive, she realized there are other mothers experiencing the same thing. Wanting to support other NICU moms, Elisa founded Morgan's Mission: a fundraiser that purchases comfort items like blankets, toiletries, and journals to give to moms to make their time spent in the NICU a little less stressful.
Be the Light Serves 1,500 Meals to AHN Employees
On August 24, Insight Global Health hosted a Be the Light food truck event at AHN West Penn Hospital for all employees. Four food trucks prepared lunches to show their gratitude for the AHN team. Thank you, Insight Global Health, for your thoughtfulness!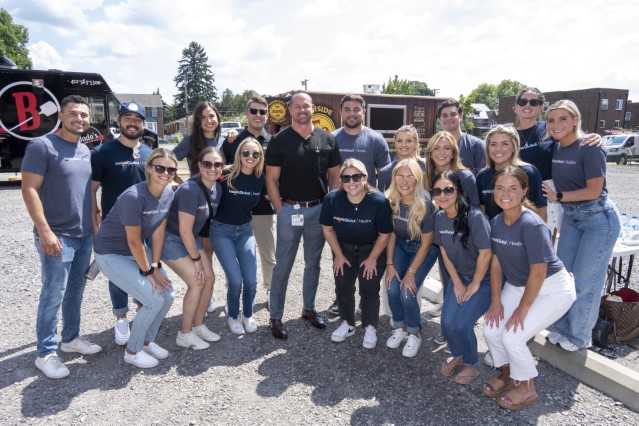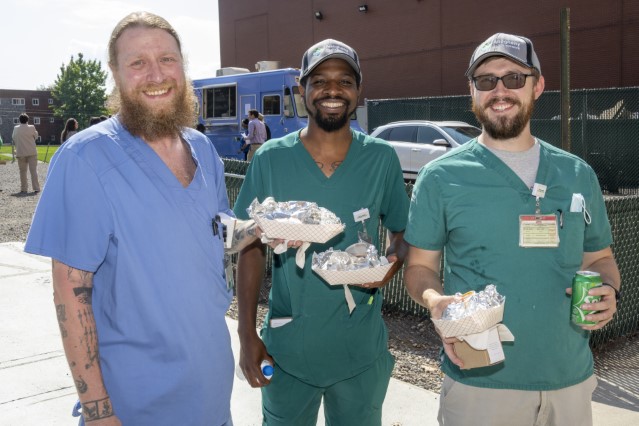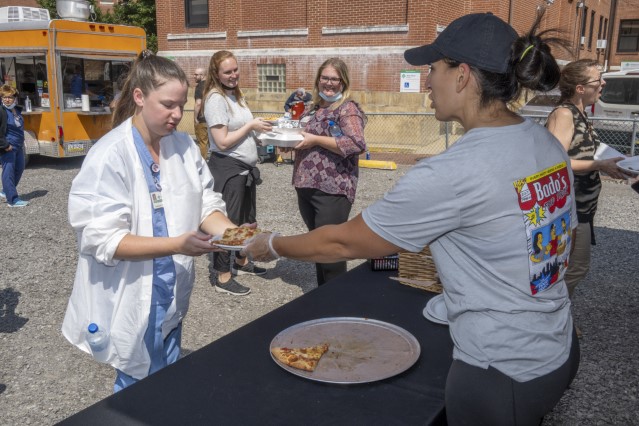 Thank you to our #AHNheroes for your continuous support to AHN.

Charity Ice Hockey Tournament Supports
AHN West Penn Burn Center Summer Camp

On August 19 at RMU Island Sports Center, a Charity Ice Hockey Tournament raised $8,500 for the AHN West Penn Burn Center Summer Camp. The Pennsylvania State Police took on the Pittsburgh Bureau of Fire for game one, followed by Pittsburgh Icemen vs. Pittsburgh Warthogs in game two. The AHN West Penn Burn Center Summer Camp is a life-changing summer camp held annually, free of charge, for children who have sustained burn injuries.
AHN Philanthropy in the News
Eden's Farm and Staunton Farm Foundation Fund
Mental Health Services for Survivors
AHN Women's Behavioral Health has partnered with Eden's Farm, a Pittsburgh-based organization that provides transitional housing and trauma-informed holistic care to survivors of sex trafficking and commercial sexual exploitation, to provide survivors with intensive outpatient psychological care. Grant funds from Staunton Farm Foundation are supporting the pilot program. The program is modeled after AHN Women's Behavioral Health's successful mother-baby comprehensive mental health treatment, including intensive group therapy sessions with a focus on peer support, stress relief techniques, life skills, and building self-confidence.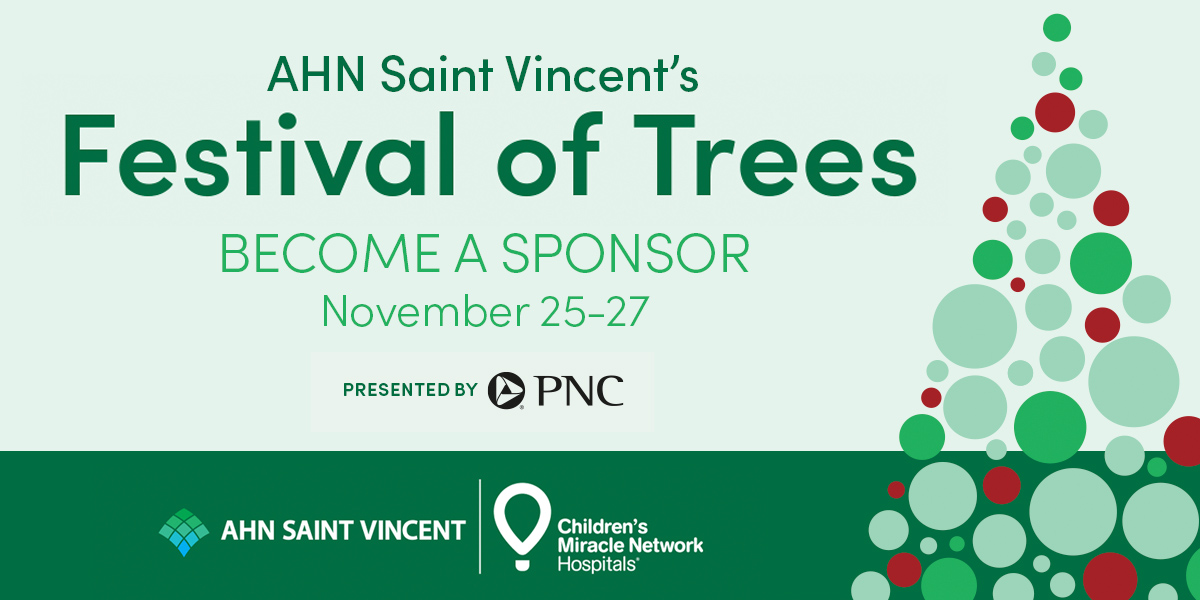 Festival of Trees
Friday, November 25 – Sunday, November 27
Erie, PA
Celebrate the 38th Annual Festival of Trees and enjoy the sights and sounds of the season. More than 80 uniquely decorated trees will be featured in the Gallery of Trees. Your favorite may be up for auction! Funds from this year's event will benefit AHN Saint Vincent Hospital and Children's Miracle Network.
Allegheny Chapman Golf Outing Raises Money for Ovarian Cancer Research
With generous support from sponsors, guests, and nearly 160 golfers, the 2022 Allegheny Chapman Golf Outing raised more than $175,000 for ovarian cancer research. On August 25, Julie and Michael McMullen hosted the seventh annual event as an appreciation to the team of doctors who supported Julie during her ovarian cancer diagnosis 16 years ago. Julie is now cancer-free and the mother to three amazing children! A special thank you to all of this year's event sponsors.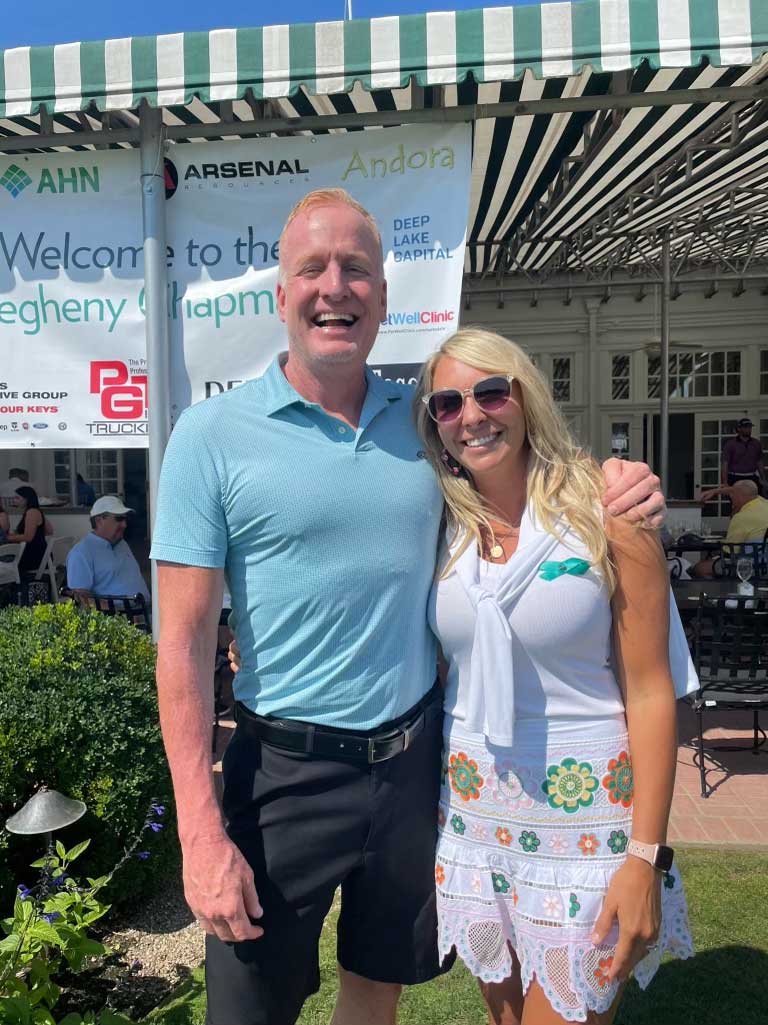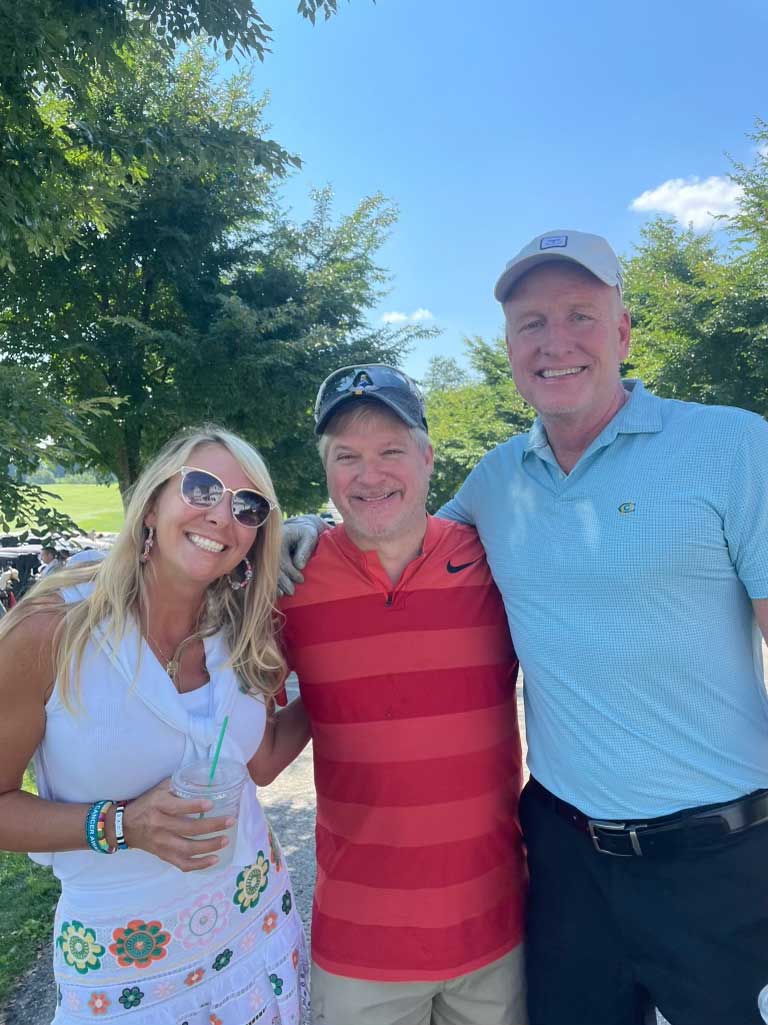 COVID-19 Resources
From scheduling vaccine appointments to finding a test location and answers to frequently asked questions, AHN is here to guide and support you on all things coronavirus. Be sure to review our new visitation policy.