Growing Goodness Within Our Communities
On October 3, 2021, Marcia's Garden of Hope Foundation hosted their inaugural golf outing at Lenape Heights Golf Resort in Ford City, Pa. 145 golfers attended the event, which was a great success. A total of $10,000 raised was donated to Sentimental Journey, a part of the Allegheny Health Network (AHN) hospice program.
Or visit Marcia's Garden of Hope on Facebook.
Top Photo L to R: Tiffany Rohde-Wyant (director of AHN Prehospital Care Services), Wesley Semple (manager of AHN Prehospital operations), Sandy Krizmanich (AHN Prehospital Care executive assistant), Christopher Hendershot (manager of AHN Prehospital business development), Natalie Orton (Marcia's Garden of Hope, AHN Cardiology Associates), Jason Orton (Marcia's Garden of Hope, AHN Prehospital Care coordinator), Dave Orton (president of Marcia's Garden of Hope), Lori Marshall (vice president of operations/administrator of AHN Healthcare @ Home Hospice), Chadd Nesbit, MD (AHN Prehospital Care system medical director), Gretchen Bennett (Marcia's Garden of Hope vice president), Robert Twaddle (vice president of AHN Prehospital Care Services), and James Palafoutas (director of AHN Prehospital operations)
Thank you to our #AHNheroes for your continuous support to AHN.

Play Games, Change the Future

At just 15 years old, Victoria Enmon lost her fight to leukemia. The Sarcastic Gamer Community found a unique way to honor Victoria's courageous battle, love for gaming, and goal to become a nurse working with children with cancer with Extra Life. The 24-hour video game marathon raises funds across the country for Children's Miracle Network Hospitals. Sean Rentler brought the event to Erie to support Children's Miracle Network at AHN Saint Vincent. "I saw Extra Life as a way to help people with something that has helped me so much through my own life," he says. "I love seeing the gaming community come together year after year and raise millions of dollars for people that truly need it. It's a beautiful thing really." Thanks to Sean for his support!
2021 Festival of Trees
Friday, November 26 – Sunday, November 28, 2021
Erie, PA

Kick off the holiday season with AHN Saint Vincent Hospital and the Erie community. The event includes professionally decorated trees, entertainment, holiday displays, and more. Proceeds from Festival of Trees support programs at AHN Saint Vincent Hospital.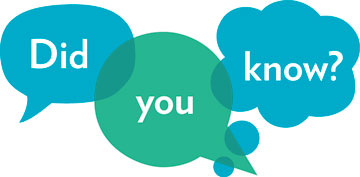 AHN Jefferson Hospital Earns Prestigious Magnet® Recognition
AHN Jefferson Hospital is one of only 9 percent of hospitals to achieve Magnet® recognition, the nation's highest honor for nursing excellence. This status reflects AHN's nursing professionalism, teamwork, and superior patient care.


Immigrant Doulas Increase Trust and Comfort and Improve Patient Outcomes
In 2019, the AHN Center for Inclusion Health launched an Immigrant Health Doula program, funded in part by the Jewish Healthcare Foundation. The program trains immigrants to provide doula services to immigrants and refugees during and after pregnancy. Highmark Health caught up with project coordinator and doula Katie Hyre, LCCE, to learn more about the benefits of the program.
COVID-19 Resources
From scheduling vaccine appointments to finding a test location and answers to frequently asked questions, AHN is here to guide and support you on all things coronavirus.
What's changed for patients and visitors? Learn more today.