Loving Daniel Donates Cuddle Cot to AHN Wexford Hospital
In memory of their son, Daniel, and as part of their healing process,
Nicole Dice and her husband, Bill, founded Loving Daniel. In an effort to provide comfort to families suffering from infant loss, they donated a Cuddle Cot to the Allegheny Health Network (AHN) Wexford Hospital Labor and Delivery unit.
Nicole, Bill, and their adorable son, Manny, presented their Cuddle Cot donation to AHN Wexford Hospital. This was their 9th Cuddle Cot donation and their first in two years due to COVID-19.
Pictured left to right are Amie Teyssier, assistant nurse manager; Dr. Marta Kolthoff, director of Olivia's Angels Perinatal Palliative Care Program; Lisa Graper, chief nursing officer of AHN Wexford Hospital; Erika Frick, assistant nurse manager; Nicole Dice; Manny Dice; Bill Dice; Dr. Allan Klapper, president of AHN Wexford Hospital; Alycia Kerstetter, nurse manager; Halie Jackman, RN; and Kelly Tudor, RN.
This gift will make an impactful contribution to Dr. Marta Kolthoff's Olivia's Angels program that is committed to improving the care of any pregnant patient facing pregnancy loss throughout the AHN system.
Thank you to our #AHNheroes for your continuous support to AHN.

A Glimmer of Hope for
Metastatic Breast Cancer Patients

Thank you to the Pirates Charities for their generous donation to the Glimmer of Hope Foundation, which supports the Glimmer of Hope Metastatic Breast Cancer Center at AHN Cancer Institute at AHN Allegheny General Hospital. The center offers comprehensive, centralized care, including clinical trial options and integrative medicine to improve quality of life. It's the first center of its kind in our region.
Kendra Scott Give Back Event
Thursday, November 11 - Sunday, November 14
We're partnering with Kendra Scott for a special give-back event. From November 11-14, when you use the code GIVEBACK-APKFK in your cart or at checkout on kendrascott.com, or mention it at checkout in store, 20% of your purchase will benefit AHN Recovery Medicine. Don't miss the in-store shopping party on Thursday, November 11 from 5-7 p.m.
2021 Festival of Trees
Friday, November 26 – Sunday, November 28, 2021
Erie, PA

Kick off the holiday season with AHN Saint Vincent Hospital and the Erie community. The event includes professionally decorated trees, entertainment, holiday displays, and more. Proceeds from Festival of Trees support programs at AHN Saint Vincent Hospital.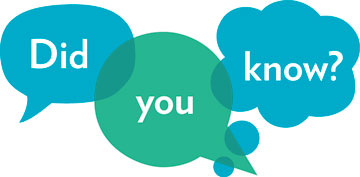 Pregnancy and Infant Loss Remembrance Day was Friday October 15
This day promotes greater awareness and support for the estimated 1 in 4 individuals and families whose lives are irrevocably altered by the death of their children during pregnancy, at birth, and in infancy. Olivia's Angels Perinatal Palliative Care Program was funded by generous donors in honor of the Bevevinos' late daughter to support grieving families.
The Grable Foundation Supports
the Chill Project by AHN
The Chill Project by AHN and the Psychiatry and Behavioral Health Institute received a grant from The Grable Foundation to improve behavioral health services in schools. The funds will be used to create a synergistic model in Clairton school district driving behavioral health access, education, supportive services, and reduction in stigma for students, educators, and caregivers. Thank you, Grable Foundation.
COVID-19 Resources
From scheduling vaccine appointments to finding a test location and answers to frequently asked questions, AHN is here to guide and support you on all things coronavirus.
What's changed for patients and visitors? Learn more today.